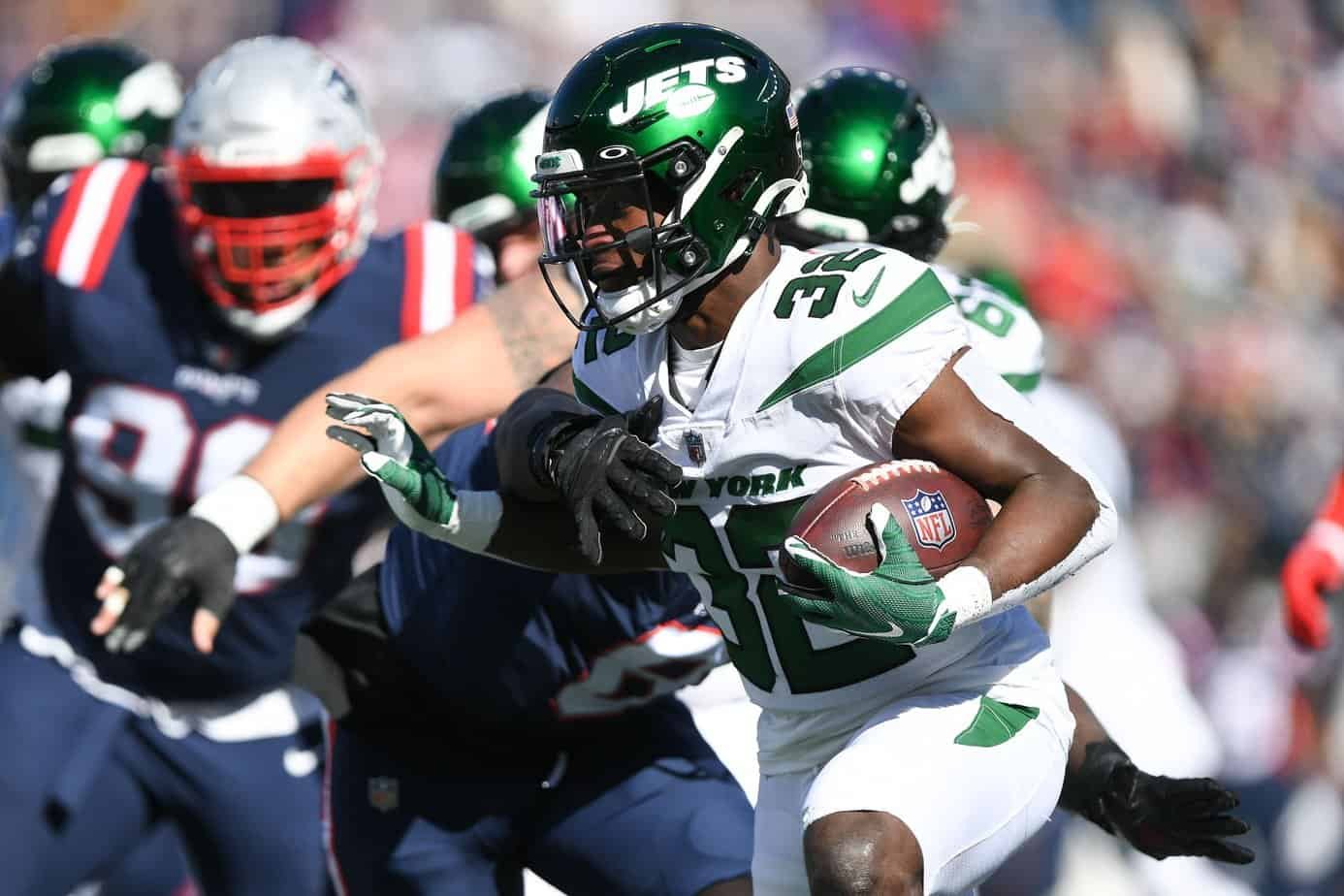 Last Updated on September 20, 2022 2:22 pm by Erwin Noguera
With some completely unexpected results, the second week of the 2022 NFL season has just ended, and many fans are already looking forward to next weekend to continue supporting their favorite teams.
This week, fans of the most important sport in North America were totally surprised after teams that seemed to be stronger fell at the hands of their rivals in the last seconds of the games.
Such is the case of the Browns who, after having practically sealed the victory against the Jets, fell with a score of 30-31 in the last seconds of the game.
Now, in this week 3, we will have a very interesting game between two teams that, without any doubt, are looking for a victory at any cost, New York Jets vs. Cincinnati Bengals, which will be next Sunday, September 25 at the MetLife Stadium, home of the Jets, at 01:00 pm ET.
NFL Week 3 – Cincinnati Bengals vs. New York Jets – Betting Odds & Free Pick – Info
When: Sunday, September 25 at 01:00 pm ET
Moneyline odds: Bengals -217 / Jets +174 (Source: MyBookie.ag)
Draw Offs: –
Where Can I Watch?NBC / ESPN / Fox Sports / Paramount + / NFL + / Telemundo
Where Can Stream? NFL Network
Why Bet on Bengals
As has been customary throughout NFL history, the runner-up team from the previous season experiences a hangover at the beginning of the following season, and that is precisely what is happening with the Bengals.
Although they had a spectacular 2021 season, their start has not been as expected and, with two consecutive defeats, they intend to return to being that dangerous team that was AFC Champion.
The off-season moves to get the pieces to protect Joe Burrow have not yet paid off and, hopefully, this round 3 things will change for Cincinnati, which is coming off a loss to the Dallas Cowboys, who played without their top star, Dak Prescott.
Why Bet on Jets
On the other hand, the New York Jets had an impressive and unexpected victory in their last game against the Browns, where they managed to score two touchdowns after the two-minute warning. When everything thought it was decided, and it was a victory for the Browns, Joe Flacco took over the reins of his team and led them to a 31-30 victory.
Now they host a team that is not at its best moment and visiting New York has not been good for them in the last few seasons either.
Final Betting Analysis: Cincinnati Bengals vs. New York Jets
Undoubtedly, we will have a high-voltage game between these two teams that need to show their best version to start fighting for the top spots in their respective conferences.
At MyBookie.ag we can see that there is a Moneyline that favors Cincinnati Bengals at -217, while New York Jets starts at +174.
The Bengals need to put last season's runner-up finish behind them as soon as possible and start winning games as soon as possible. While the Jets could come in with more confidence after the good win against the Browns.
Likewise, our winner's chip for this game goes to Cincinnati Bengals.
Look for a straight win on the Moneyline Cincinnati Bengals. If you put $100 on the Bengals at -217, you'll be looking at a $46.08 win with a total payout of $146.08.
Cincinnati Bengals vs. New York Jets Betting Pick: Cincinnati Bengals
This article has been syndicated from our friends at the Gambyl Sports Betting Exchange – Source