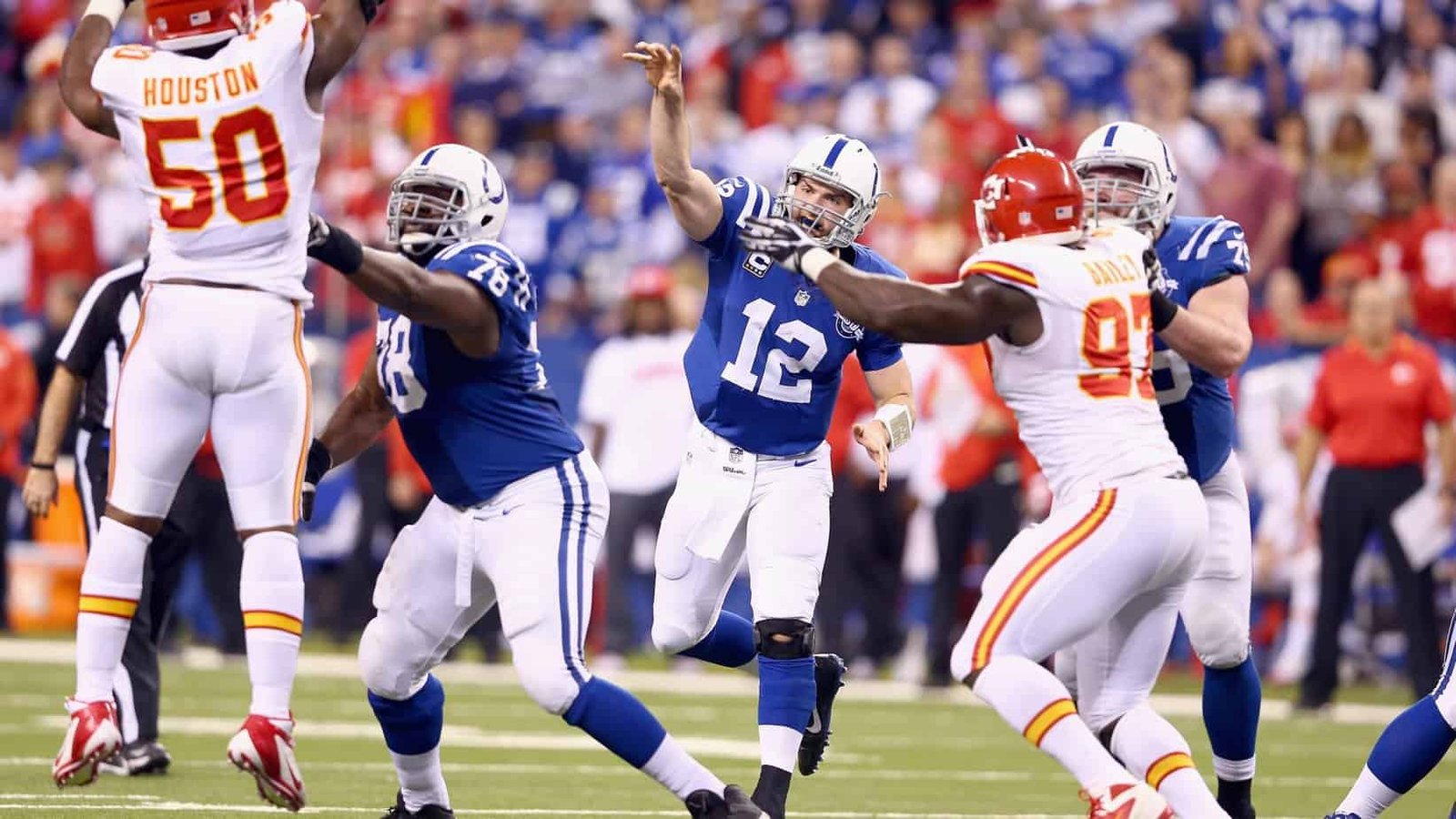 Last Updated on September 20, 2022 3:03 pm by Erwin Noguera
The emotions of the 2022 NFL season continue and this time we will be having Week 3 games, where all teams continue with the same goal, to win as many games as possible at this point in the season where none has reached its highest competitive level.
In addition to this, you should take advantage of the fact that for two weeks we have experienced more surprises than expected, with results totally out of focus and, with some of the big teams losing games that, in theory, were assured victories.
Now, in this week 3, we will have a very exciting game between Kansas City Chiefs and Indianapolis Colts, which will be this Sunday, September 25, 2022, at Lucas Oil Stadium, home of the Colts at 01:00 pm ET.
In the last 5 games played between these two teams, we have that the Chiefs obtained 2 victories, while the Colts have won in 3 opportunities, the last one being in the 2019 season.
2022 NFL Season – Kansas City Chiefs vs. Indianapolis Colts- Betting Odds & Free Pick – Info
When: Sunday, September 25 at 01:00 pm ET
Moneyline odds: Chiefs -294 / Colts +228 (Source: MyBookie.ag)
Draw Offs: –
Where Can I Watch? CBS / ESPN / Fox Sports
Where Can Stream? NFL Network
Why Bet on Chiefs
The Chiefs have started the season with everything, trying to return to the Super Bowl this season and win it again. With two victories, they are leading the AFC West, and with their sights set on not failing to win a single game they play.
In Week 2, the Chiefs got an excellent victory against the Los Angeles Chargers with a score of 27-24. In this game, Patrick Mahomes had 235 yards and 24 of 35 passes completed, for 68.6%, with 2 touchdowns and no interceptions. While Clyde Edwards-Helaire had 74 total yards in 8 carries.
Why Bet on Colts
On the other hand, the Indianapolis Colts come into this game with a slow start to the season after a tie and a loss in their first two games. This start has been the opposite of what was expected since they were the whole dead season dreaming of being among the best after the addition of quarterback Matt Ryan.
The Colts were crushed in their previous game by the Jaguars with a score of 24-0. Although Matt Ryan completed 16/30 passes, they could not score touchdowns and had 3 interceptions.
Final Betting Analysis: Kansas City Chiefs vs. Indianapolis Colts
Although the recent history between these two teams favors the Colts, the level of play with which each team comes into this season is the opposite.
At MyBookie.ag we can see that there is a Moneyline that favors the Kansas City Chiefs at -294, while the Indianapolis Colts start at +228.
The Chiefs should be the protagonists of the season, while the Colts want to give surprises.
That said, for this game, we have no doubt that the victory will be for the Kansas City Chiefs and that is why our winner's chip is for them.
Look for a straight win on the Moneyline Kansas City Chiefs. If you put $100 on the Chiefs at -294, you'll be looking at a $34.01 win with a total payout of $134.01.
Kansas City Chiefs vs. Indianapolis Colts Betting Pick: Kansas City Chiefs
This article has been syndicated from our friends at the Gambyl Sports Betting Exchange – Source