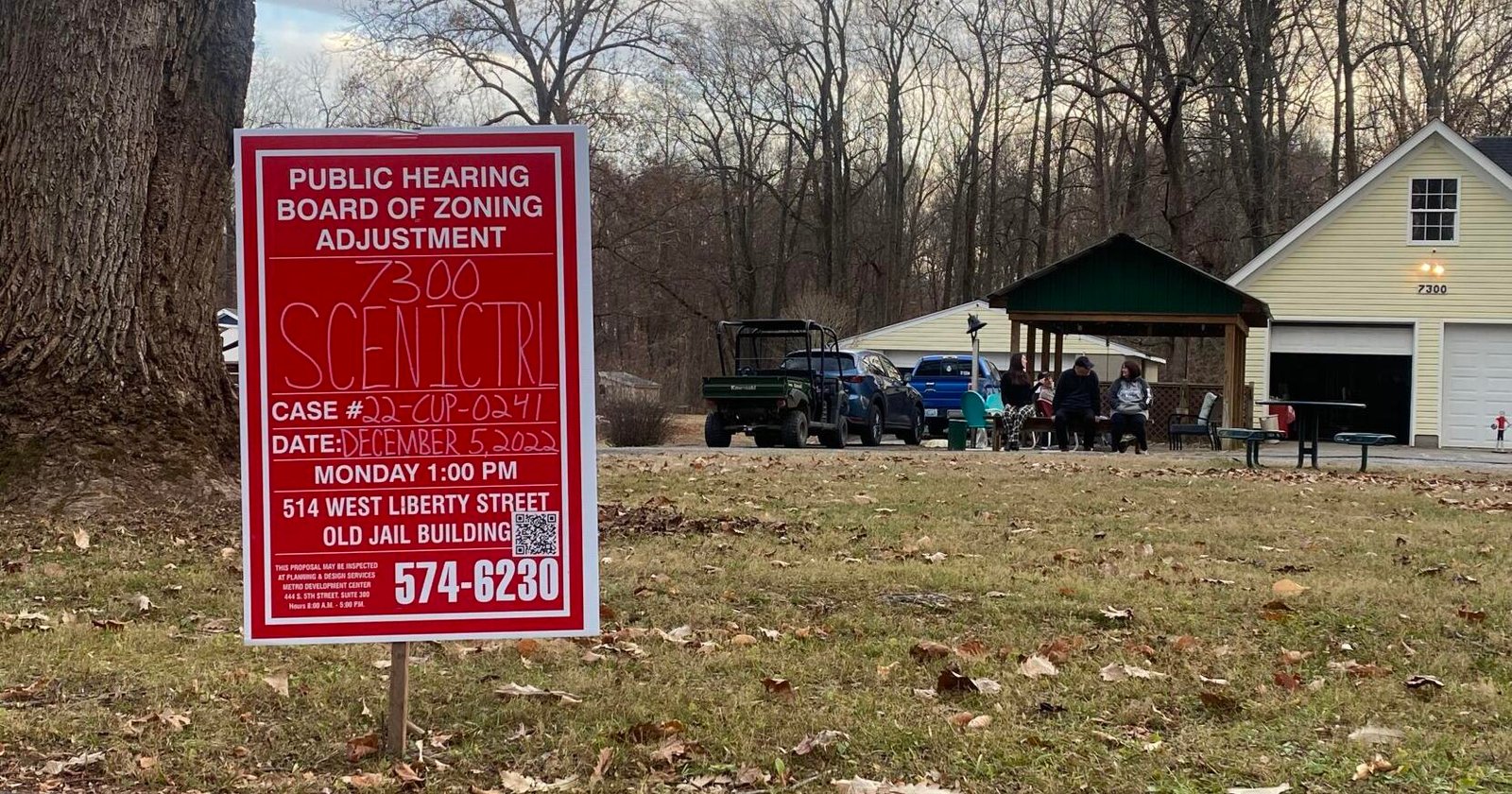 LOUISVILLE, Ky. (WDRB) — A popular disc golf course in Louisville is trying to reopen after it was shut down by the city.
More than a year after being ordered to shut down, Arrowhead Disc Golf Course supporters will have the chance to tell the city why it should reopen.
"Day one, I want to be there," said Shawn Dunn, who has golfed at the course for two-and-a-half years.
Dunn might be the course's No.1 fan.
"It's beginner-friendly but at the same time you're getting to see great things," said Dunn as he walked around the course.
Dunn said he is ready to tell Louisville's Board of Zoning Adjustment just why his second home needs to reopen.
"This sport exploded last year, and the year before, and now more people are getting into it, and to not get to experience a course like this, it's heartbreaking," Dunn said.
The city closed the course following an anonymous complaint that was investigated. A zoning officer inspected the property and said it needed a conditional use permit to operate. The owners also needed an agreement with the city, since part of the course encroaches on Metro property operated by MSD.
"When it was shut down, I didn't think that many people really cared about it," said owner and founder Roger Wyatt.
Wyatt and his wife Vivian opened the course in 2016. The disc golf course started out as nothing but a hobby for the Wyatt family, but eventually grew to a 27-hole course with people from all over the world stopping by to play a game.
The Wyatts don't charge anyone to come play. The couple said if cash is involved, it has been for charity events hosted at the course or donations for upkeep.
Originally intimidated and concerned about requirements needed to reopen, the Wyatts considered closing indefinitely.
But a landscape engineer came forward to help with the process for free.
The family said city requirements included widening their dead-end street and installing sewer lines.
The city waived road widening if the course limits the number of trips to the course each day, the maximum being 11. The sewer system is septic in the area.
The Board of Zoning Adjustment will hold a public hearing Dec. 5 at 514 West Liberty Street for consideration of the conditional use permit.
People will have the opportunity to speak in favor or against the course in front of the board.
Vivian Wyatt said she is encouraging as many people as possible to back them up at the meeting.
"We just need to have as much support as we can, this is our last change to get it done," Vivian Wyatt said.
Related Stories: