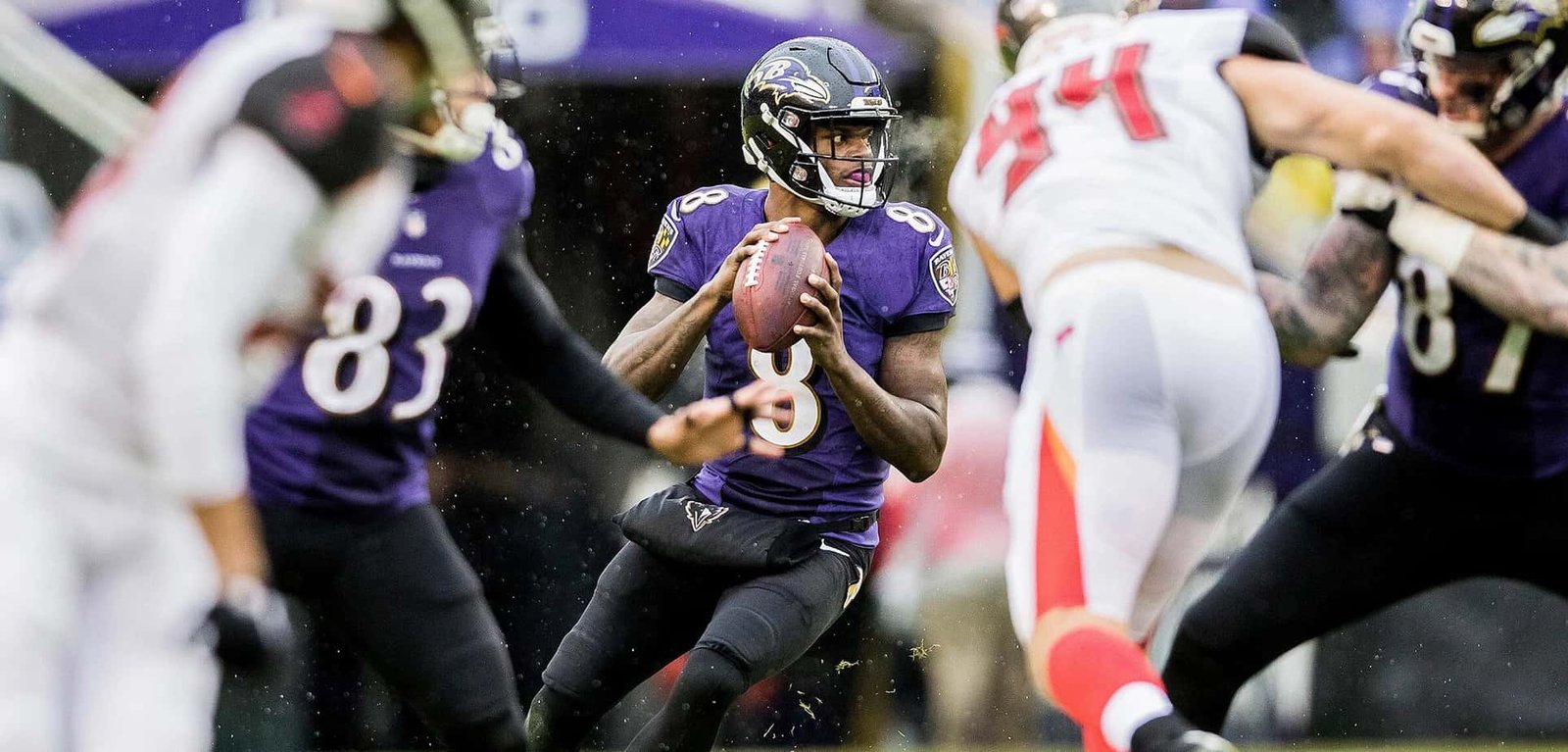 Last Updated on October 25, 2022 8:44 pm by Erwin Noguera
The NFL actions continue and, starting this Thursday, October 27, we will have the emotions of Week 8 of the season, with the teams with the mission to win the remaining games from now on, since we are entering the second half of the season and, sooner rather than later we will be in the postseason.
This week should be the beginning of a winning streak for different teams in the league, since, if not, they could start to seriously jeopardize their participation in the postseason. We are talking about the Buccaneers, 49ers, and Rams, who have not had the desired performance in the first 7 weeks of the season.
Now, the game that will be in charge of opening the actions of this Week 8's Thursday Night Football will be played between the Tampa Bay Buccaneers and Baltimore Raves, this Thursday, October 27, 2022, at the Raymond James Stadium in Tampa Bay, at 08:15 pm ET.
This is a game that has only happened 6 times in league history, with the Baltimore Ravens having 4 wins, while the Buccaneers have only won on a couple of occasions.
NFL Week 8 – Tampa Bay Buccaneers vs. Baltimore Ravens – Betting Odds & Free Pick – Info
When: Thursday, October 27 at 08:15 pm ET
Moneyline odds: Buccaneers +102 / Ravens -125 (Source: MyBookie.ag)
Draw-Offs: –
Where Can I Watch it? NBC / ESPN / Fox Sports / Paramount + / NFL + / Telemundo
Where Can Stream? NFL Network
Why Bet on the Buccaneers
The Buccaneers have not had the desired start to the season, as, despite being in first place in the NFC South, are one of a large number of teams with a 3-4 record, something that must change in the following weeks if they want to secure their place in the postseason.
Tampa Bay has won 8 of their last 11 home games. NFL star Tom Brady has completed 66.9% of his passes for 1942 yards, 8 touchdowns, and 1 interception. Mike Evans and Chris Godwin have combined for 747 yards per reception and 3 touchdowns, while Leonard Fournette has 34 receptions.
The Buccaneers come into this game after two consecutive losses, the last of which was a surprising and extremely painful loss to the Carolina Panthers by a terrible score of 3-21.
Why Bet on the Ravens
On the other hand, we have the Baltimore Ravens, who improved to 4-3 their record in this early season after their win on Sunday against the Cleveland Browns with a score of 23-20. While their record doesn't show much, Baltimore has been competitive even in their close losses.
Baltimore has had trouble holding the lead in games like this one this season, but a loose ball-happy Browns team helped them get to the edge.
The Ravens have to take advantage of the Buccaneers coming into this game banged up and take a very good win as visitors.
Final Betting Analysis: Tampa Bay Buccaneers vs. Baltimore Ravens
Undoubtedly, there is no better way to start an NFL week than a game between two teams as powerful as the Buccaneers and Ravens, so, we assure you that there will be a lot of emotions.
At MyBookie.ag we can see that there is a Moneyline that favors Baltimore Ravens at -125, while Tampa Bay Buccaneers start at +102.
The Ravens have played very good games throughout this season, and the most important thing is that they have been against very powerful teams in the league, so, this week's game will be fundamental for them in their aspirations to continue leading the AFC North.
The Buccaneers have many problems with their rhythm of play, we have not yet seen the Tom Brady we want to see and, if this does not happen soon, things could get more complicated for this great team.
That is why for this game, our winner's chip is for the Baltimore Ravens.
Look for a straight win on the Moneyline Baltimore Ravens. If you put $100 on the Ravens at -125, you'll be looking at an $80 win with a total payout of $180.
Tampa Bay Buccaneers vs. Baltimore Ravens Betting Pick: Baltimore Ravens
This article has been syndicated from our friends at the Gambyl Sports Betting Exchange – Source