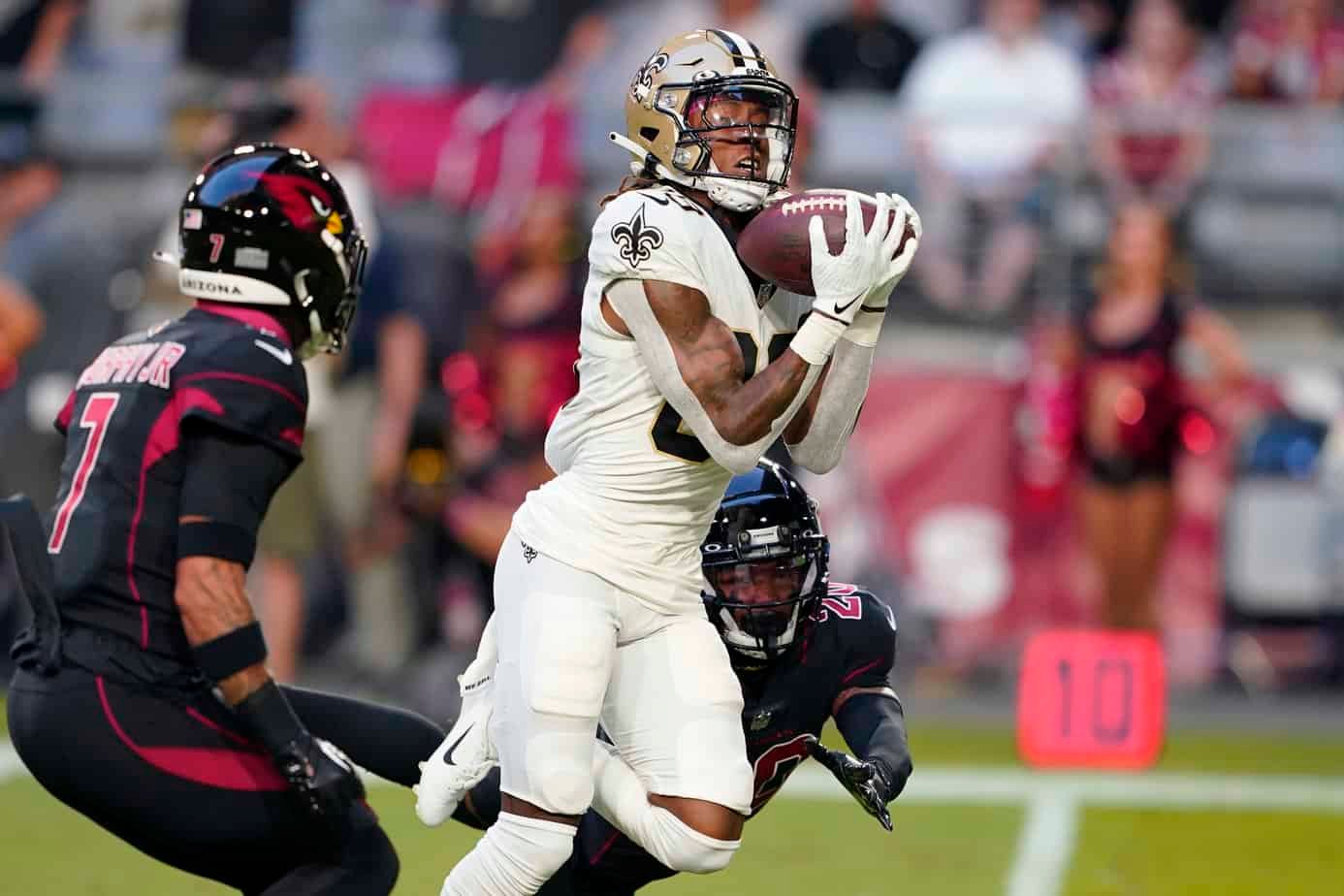 Last Updated on October 25, 2022 2:54 pm by Erwin Noguera
Some of the best teams of the current NFL season took a well-deserved break in this week 7: Rams, Bills, Eagles, and Vikings. Even without them, a lot of exciting games took place and a lot of teams got back to winning ways after a few losing streaks.
Round 7 began with the Cardinals' victory over the Saints (42-34) and ended with the Patriots' loss to the Bears (14-33). The Bills, Jets, and Chiefs remain the best teams in the American Football Conference (AFC) with 5 wins, while the Eagles and Giants are the best teams in the National Football Conference (NFC) with 6 wins each.
One of the highlights of the round was the Panthers, who beat the Buccaneers 21-3. The North Carolina team had lost 5 of 6 games but bounced back by easily beating legendary quarterback Tom Brady's team.
NFL Week 7 – Roundup and Free Picks
The Giants beat the Jaguars away from home, reaching their sixth victory in the current NFL season and becoming the second team to achieve this amount of wins in the competition. The Eagles have won six games in six matches played. Although it equaled the Philadelphia team in several wins, the Giants have already played 7 games and lost one, to the Cowboys in September.
The Lions lost again and extended their losing streak to 4 straight. The Detroit team only scored 6 points in two games, which demonstrates a lot of inefficiency in the team's offensive sector. Coach Dan Campbell will have a lot to do to improve their performance.
The highest-scoring game was also the opening game of Round 7. The Cardinals scored a staggering 42 points for their third NFL victory. The Saints had 34 points, lost one more, and reached their fifth league loss. 76 points were scored in that big Thursday NFL game.
Let's check all the NFL week 7 results:
Saints 34 x 42 Cardinals;
Browns 20 x 23 Ravens;
Buccaneers 3 x 21 Panthers;
Falcons 17 x 35 Bengals;
Lions 6 x 24 Cowboys;
Giants 23 x 17; Jaguars;
Colts 10 x 19 Titans;
Packers 21 x 23 Commanders;
Jets 16 x 9 Broncos;
Texans 20 x 38 Raiders;
Seahawks 37 x 23 Chargers;
Chiefs 44 x 23 49ers;
Steelers 10 x 16 Dolphins;
Bears 33 x 14 Patriots
This article has been syndicated from our friends at the Gambyl Sports Betting Exchange – Source